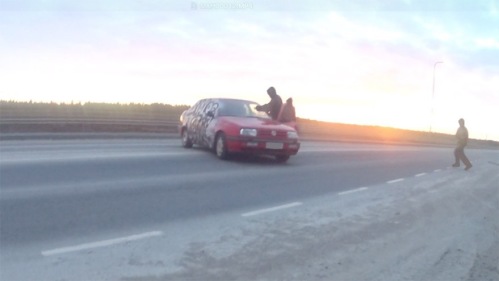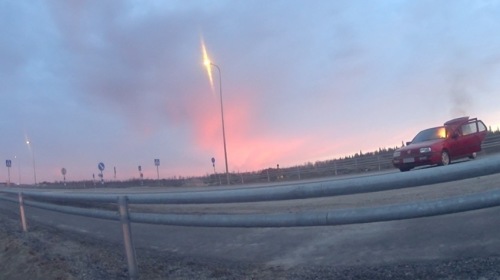 (Technical details are in bold.)
Fennovoima-Rosatom tries to build a new nuclear power plant to Pyhäjoki, Finland. Nuclear energy is by every standards outdated technology, financially unprofitable, increases the centralization of energy production and produces hazardous nuclear waste for generations to come.
On top of it all, Fennovoima-Rosatom is destroying unique nature as we speak and messing up the Bay of Bothnia. Chosen location is a crappy one for a nuclear power plant by any means. Close to sea, close to groundwater. For example, the builders need to lift the ground level with meters to even get to start the constructions.
On tuesday 12.4. at 06 in the morning we blocked the traffic at the only road leading to the construction site and the landfills from continuing by burning a crappy car filled with car tires etc. in the middle of that Fennovoima road.
Paintjob on the car said "Dialog Devil". That's our dialogue and that's what we have to say to everyone demanding dialogue with Fennovoima-Rosatom.
From Act for Freedom